google.com, pub-4369500551042693, DIRECT, f08c47fec0942fa0
The all new windows 11 insider preview rings are just got out in market with different kind of bug fixing strategies. One is for Beta channel and second one is for dev channel respectively. Beta channel comes with build 22000.184 and the dev channel taking the hold of build 22454. All new beta channel build fix is having a total normal update there are no several updates in the beta channel of the Windows 11. Although it is not completely useless. It comes with little bit of bug fixing right away. This article is all about the Insider Preview bugs fixing of windows 11. which jumped in market just 2 days ago. So we are trying to get you on that as soon as possible so you may use your PC without bugs. So let's get started with the Article and know about the both insiders.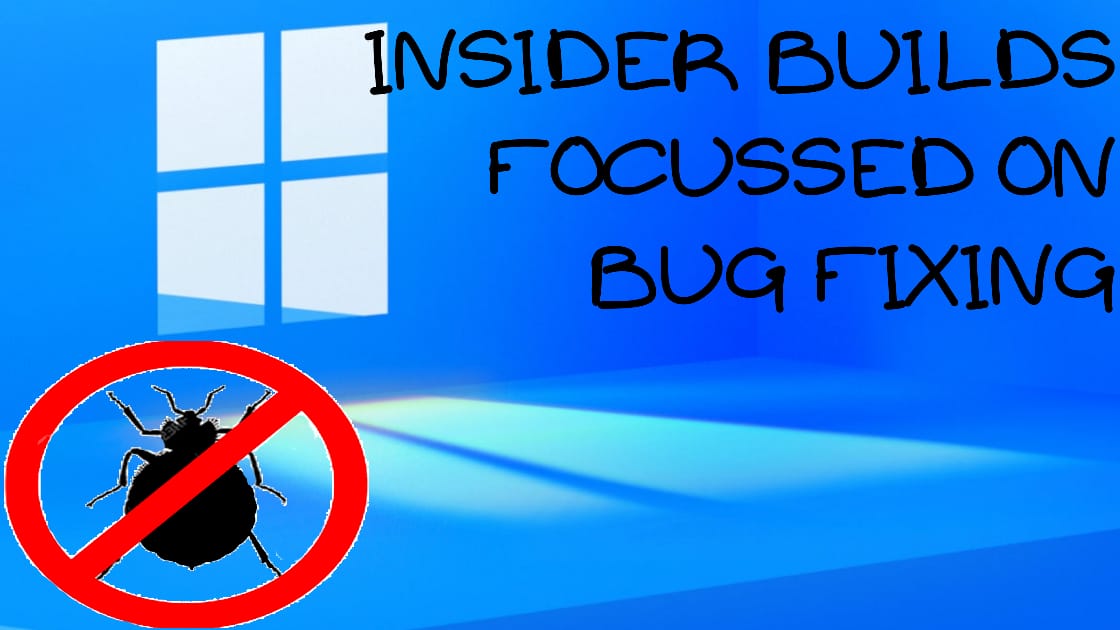 Overview
As we talked earlier beta build does not have that big impression in bug fixing like it is not having any major kind of bug fixes but it does have minor needed fixes in your newly updated Windows on the contrary dev build have some extraordinary bug fixing in the new build. It doesn't only got the bug fixes it also has the power of change, Which i call some new updates. Yes you heard it right. Dev build has some extensive updates on windows too. Some of them are recycle bin upgrade and other one is for the input method editor to improve Windows 11's quality of life. Trust me it's more than just Great.
One more thing to add sources tell that the Dev channel builds does not feature or improvements for the release build of Windows 11 coming October 5. They are willing to work on future of upcoming Builds for Windows 11. That's exactly why the build number of dev build is higher than beta build.
In this article we will first get to know about the newly updated features of dev version then we will be focusing on the main content like known issues of the Windows 11 and their bug fixing gradually.
Enhanced features of the dev build
Feature 1: All about the Recycle bin
You will be astonished by hearing this that new and very first feature that added in the dev build is the include of the context menu of the recycle bin. They did it like a modern UI. On the desktop when you right click the recycle bin icon, Unlikely other Windows versions you will be now greeted by Microsoft's modern UI context menu featuring a slightly transparent background and modern UI icons associated with each menu option. In the previous update it was just the old windows 10 context menu and some edge difference was there. But now it is completely been changed in this dev build update. This is the modern UI to streamline the desktop experience.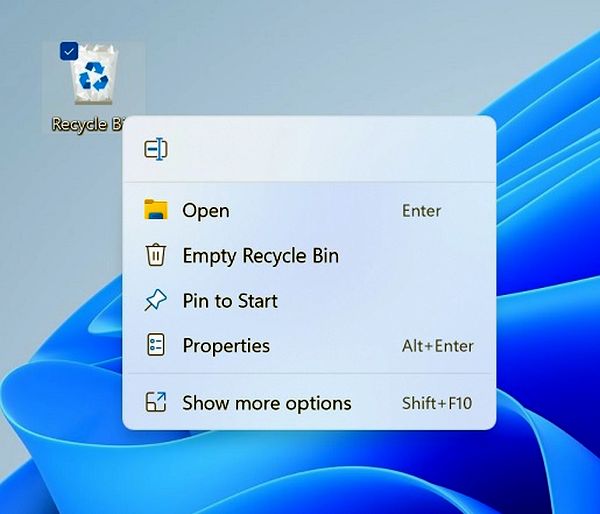 CHECKOUT  – Top Best Features in Windows 11 to Try Out Right Away
Feature 2: Korean input method
In this new dev channel build there is a newly updated version of the Korean input method editor. There are some adjustments which are made for the Windows insider feedback from windows but it is negligible. This new change is having a great impact on windows 11 and visuals wise it's been upgraded to the modern streamline. Recycle bin's context menu and dark mode are already in the modern streamline.
Some Known Issues
If you are upgrading your windows 11 you might have some problems with the taskbar invisibility and the start menu not working correctly. You are facing this problem because you straightly jump to Windows 11's this build from the Windows 10. If you are not facing this issues that is must because you already have a windows 11 and you are just upgrading to this newly updated dev build. Feel your self glad if you have done according to second option.
If you are having bugs of the start menu and taskbar settings are not good enough Microsoft suggests you to go through the Settings>Windows update and update the history then uninstall the latest cumulative update to fix this bug. Once you are done with this step you can install the latest version through the same path which is discussed earlier.
If you are still facing the issue, please go through the link provided below and find your issue in the list of the bugs and fix it respectively. As of every time we have solution for your every problem.
ALSO CHECK – How to Setup Focus Sessions in Windows 11?
Bug Fixes are here
There are just two new bug fixes in the new 22000.184 beta channel.
a. There is a fix for window's OOBE not being translated for users of non-English languages.
b. Missing translation fix for Windows 11 where UI wouldn't translate a small set of languages which are already in UI. Universally any text in the Windows 11.
On the other hand the dev build channel is having a whole bunch of the bug fixes for the windows 11. Which includes the visual glitches which you may face during the gaming experience or  watching movie. We are introducing you to the most noticeable bug fixes in this article.
a. If you are having taskbar stuck on the top of full-screen application it will be fixed by now.
b. When you maximize certain apps title bar would not appear, now this problem has been fixed.
c. there was a problem regarding the the show off of the slideshow which impacts performance until you restart the PC or you restart explorer.exe manually
d. Also there was a bug which was continuously interrupting the speed of your Wifi which is Fixed in this dev build channel. This problem will only appear if you enable Hyper-V and create an external V switch.
e. One more problem regarding the taskbar is that you will have the flicker when you swipe over your mouse through the icon in taskbar when contrast theme is on.
Till now there are just 5 problems (major one) found in this build of the Windows 11. Microsoft has also told that you may get this bugs patched with your main update of the Windows 11 which is hopefully launching on October 5.
Conclusion
In the conclusion there is a thing that you may know now that is talked earlier you may have this issues inbuilt. But if you find this issues you better go through this build channels. Links are given below: